Galleries and News

Paul has attended a holistic Master Class workshop in Georgia with nationally renowned figural artist, Bo Bartlett each spring for the past two years. Lupine Gallery, Monhegan, Maine, is hosting a show featuring Paul's art.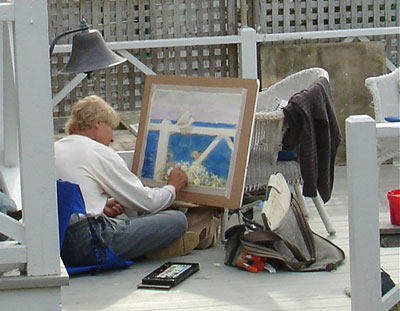 On location
Represented by:
Lupine Gallery
48 Main Street
Monhegan, Maine 04852
http://lupinegallerymonhegan.com
The Audubon Gallery
190 King Street
Charleston, SC 29401
Wiscasset Bay Gallery
67 Main Street
Wiscasset, Maine 04578
Shore Road Gallery
112 Shore Road
Ogunquit, Maine
Paul's art was featured recently on Plein Air Journal at JudsonsArt.com.